Grey Goose Vodka doesn't come cheap, but it is one of the world's most popular vodkas. If you're wondering why you should pay top dollar for Grey Goose Vodka instead of reaching for one of the cheaper brands, take a look at these 10 facts about Grey Goose that you may not know. It's possible that after you read this list, you'll want to spend the extra money on your next cocktail or martini night!
1) A Brief History
Grey Goose was created in the 1990s by French entrepreneur François Thibault. Prior to creating Grey Goose, Thibault worked as a cellarmaster for Moët & Chandon. He then set out to create a vodka that was smooth enough to drink neat and also mix well in cocktails.
2) Two Distilleries
Did you know that Grey Goose vodka is produced in two different distilleries? The first is in Gensac-la-Pallue, France, and has been in operation since 1897. The second distillery is located in Cognac, France, and was built specifically for Grey Goose.
3) Botanicals, Fermentation & More
Grey Goose is made with spring water from the Gensac-La-Pallue region of France.
The wheat used in Grey Goose is grown in the Picardy region of France.
After the wheat is harvested, it is milled and then distilled in a column still.
Once the distillation process is complete, the vodka is filtered three times – once through charcoal, once through limestone, and once through sand – before it is bottled.
4) First ever to be made in France
Did you know that Grey Goose was the first vodka to be made in France? This fact may surprise you, but it's true! The brand was founded in 1997 by Francois Thibault, who had previously worked as a cellar master at Cognac houses. Thibault used his knowledge of Cognac production to create a unique vodka that is now enjoyed by people all over the world.
5) Ultra-prestigious awards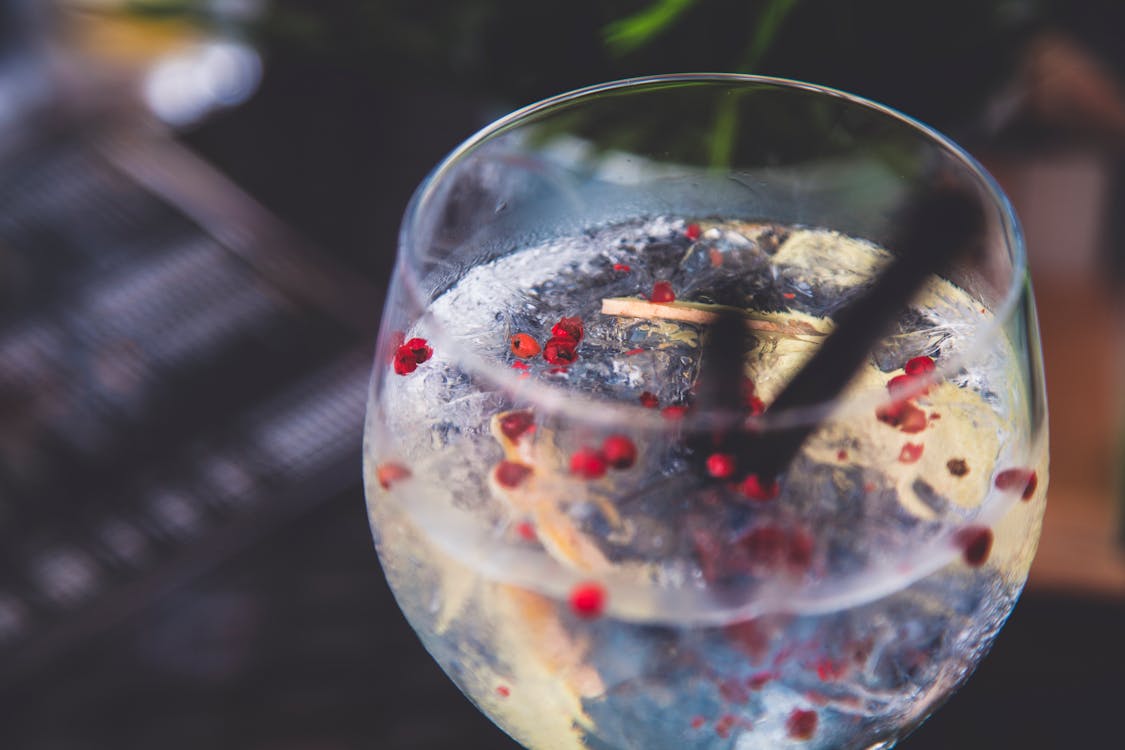 In 2003, Gray Goose was named the World's Best Tasting Vodka at the San Francisco World Spirits Competition.
It also won a Double Gold Medal that same year.
In 2004, Gray Goose has named the Best Vodka in the World at the International Spirits Challenge in London.
It was also awarded a Platinum Medal at the World Spirits Championship in 2005.
6) Cuts through mixers, fruit juice, etc.
Unlike other vodkas, Grey Goose is distilled using only the finest French wheat, which gives it a unique flavor that can be cut through mixers.
It's also one of the only vodkas that are distilled five times, which further contributes to its smooth taste.
The water used to make Grey Goose comes from the Gensac spring in Cognac, France, which is known for its exceptional purity.
7) Expensive, but worth it
A bottle of Grey Goose costs about $30.
It's made with French wheat and spring water from Gensac-la-Pallue.
The brand was created in 1997 by Francois Thibault.
It's distilled in Cognac, France. 5. The company is now owned by Bacardi.
8) Friends with Hendrick's Gin?
Grey Goose was founded in 1997 by François Thibault, a French distiller, and former Möet Hennessy employee.
The name Grey Goose was inspired by an old French folktale about a wild goose that could not be captured.
Grey Goose is distilled in Cognac, France using water from the Gensac spring.
The spirit is then shipped to Italy, where it is bottled at the Villanova di Campalto facility.
9) Influential celebrity endorsement from David Beckham (and others!)
David Beckham is one of the most influential celebrities in the world, and his endorsement of Grey Goose vodka has helped the brand become known as a high-end luxury spirit. Other celebrities who have endorsed Grey Goose include Leonardo DiCaprio, Jay-Z, and Rihanna.
The original flavor is actually the second flavor created (three sentences): The original flavor of Grey Goose was actually created as a limited edition flavor and was only meant to be available for a short time.
10) The bottle design is iconic!
The clean, modern design of the Grey Goose bottle is iconic and has won multiple awards. Did you know that the bottle was designed by an actual artist? Pascal Juillet is a French artist who was commissioned by Francois Thibault (the creator of Grey Goose) to design the now-famous bottle.